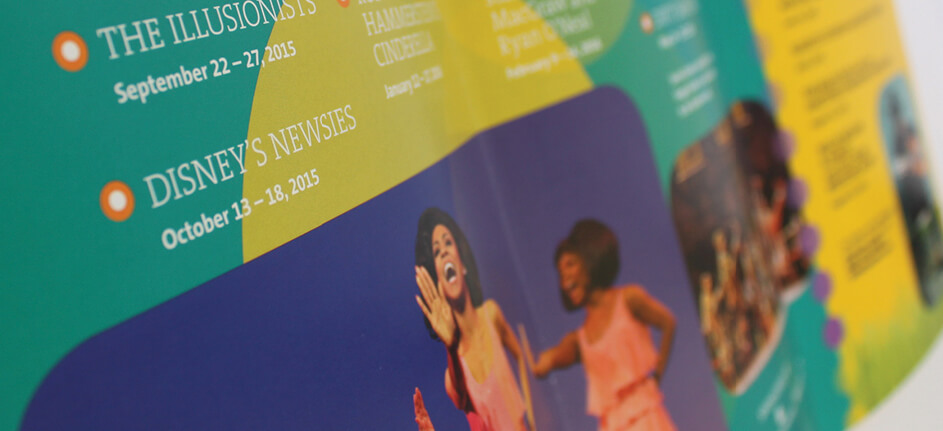 Client: The Bushnell Center
for the Performing Arts
The Show Planner focuses on creating a community of theater lovers, encouraging subscribers, and marketing the shows and other activities taking place at The Bushnell. The design was developed to be colorful and engaging while establishing a sense of community and creating a connection to The Bushnell's home city of Hartford. The potential theatergoer can now review upcoming shows in two to three month segments. The new format avoids the obsolescence that occurs each season as shows and show dates change.
Publication design
Brochure design
Information design