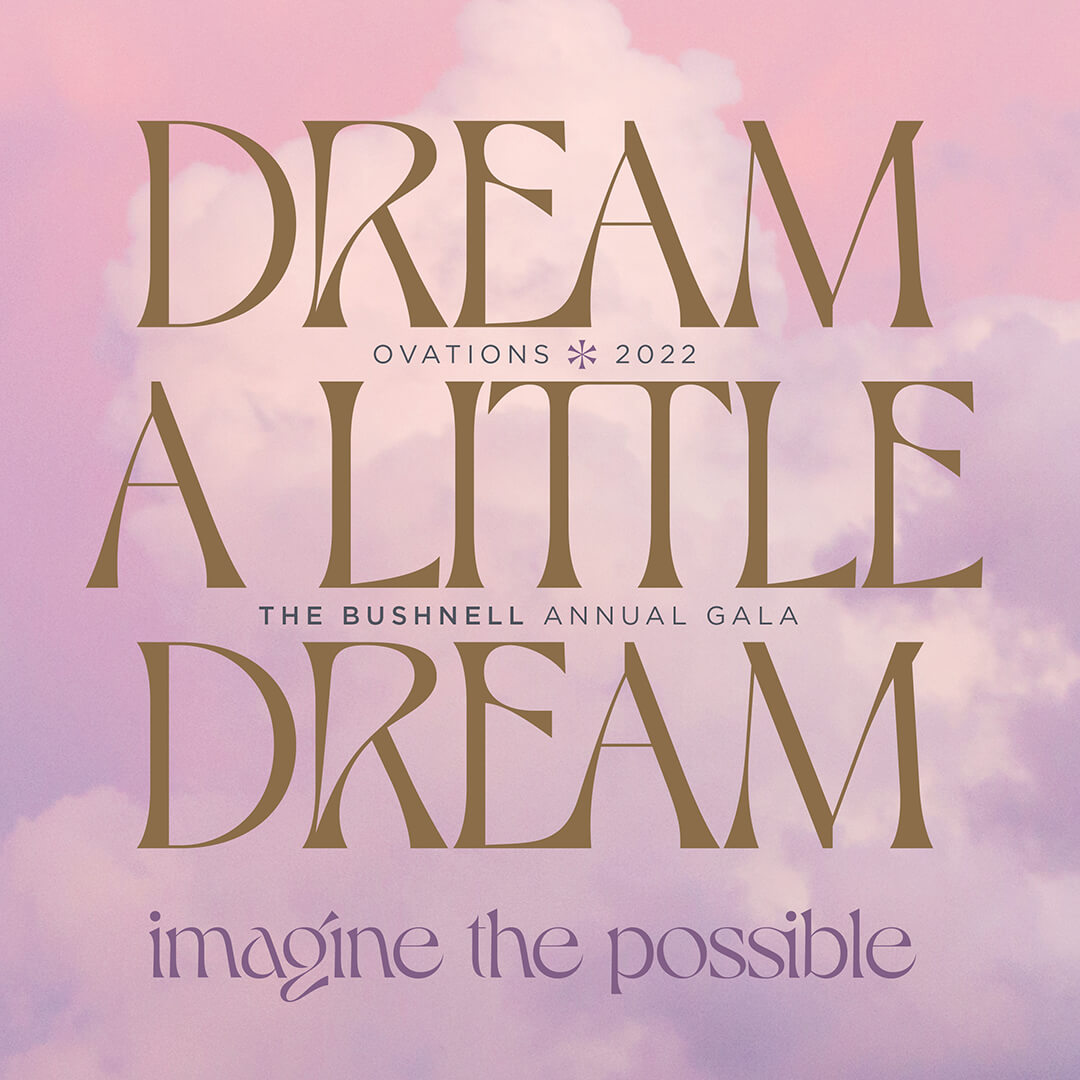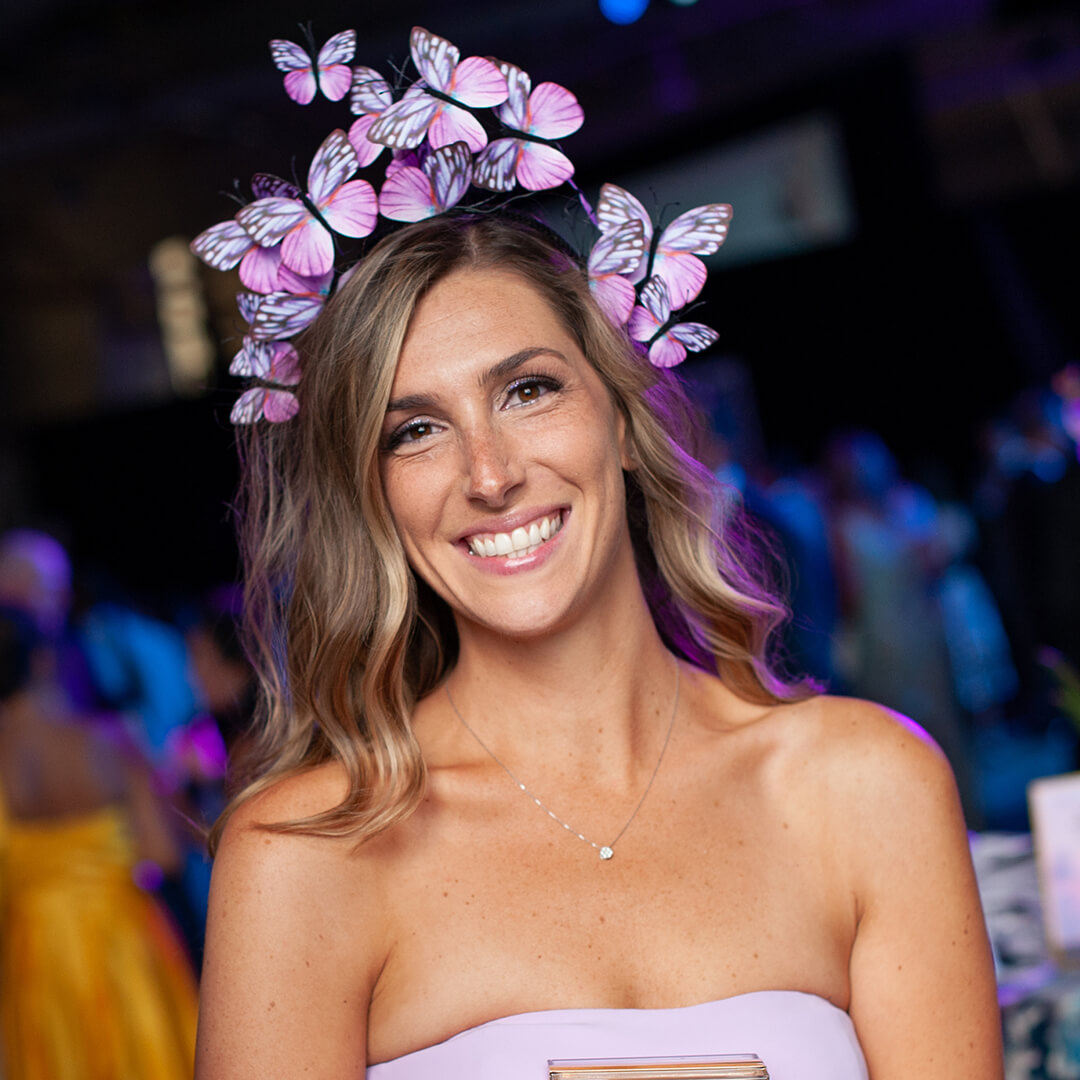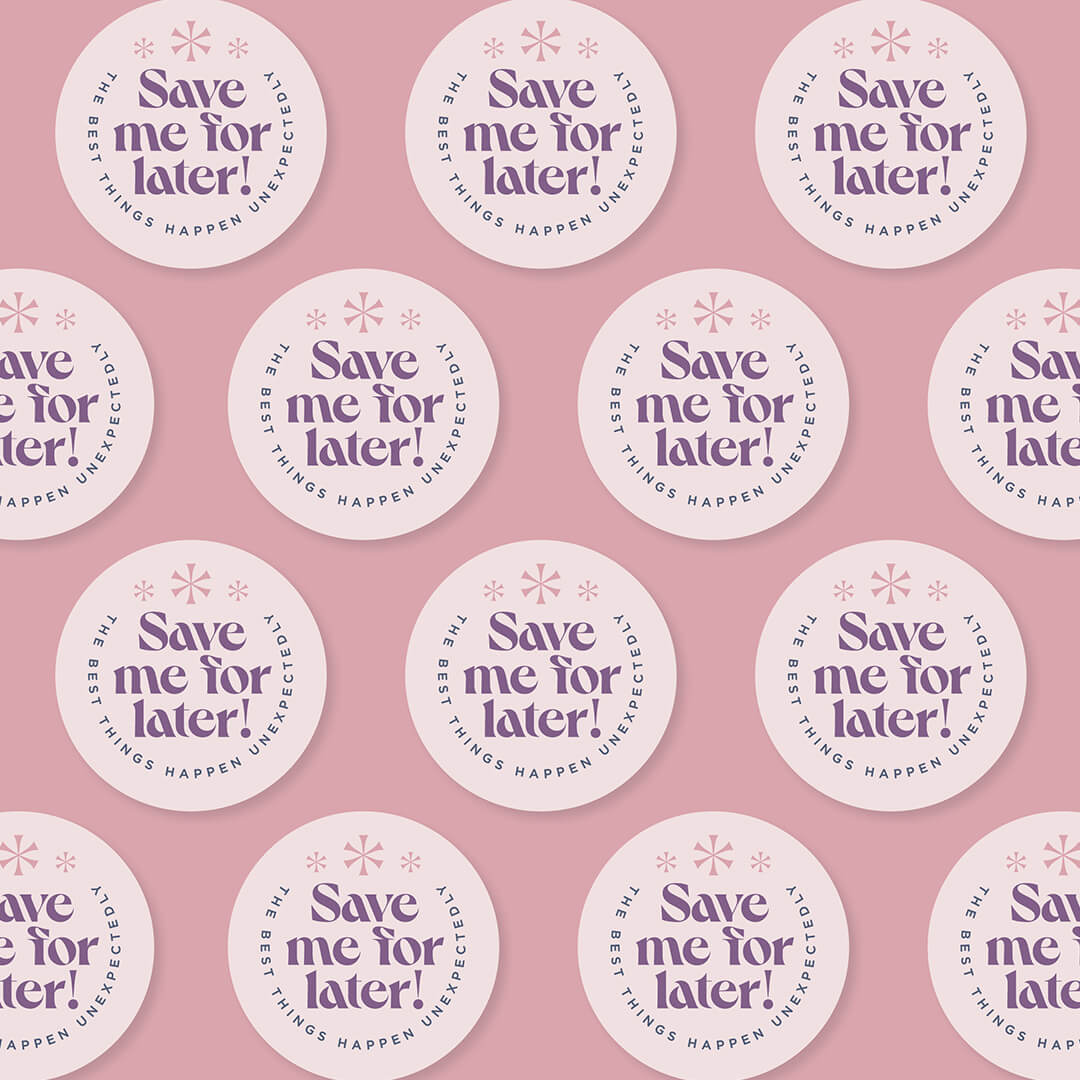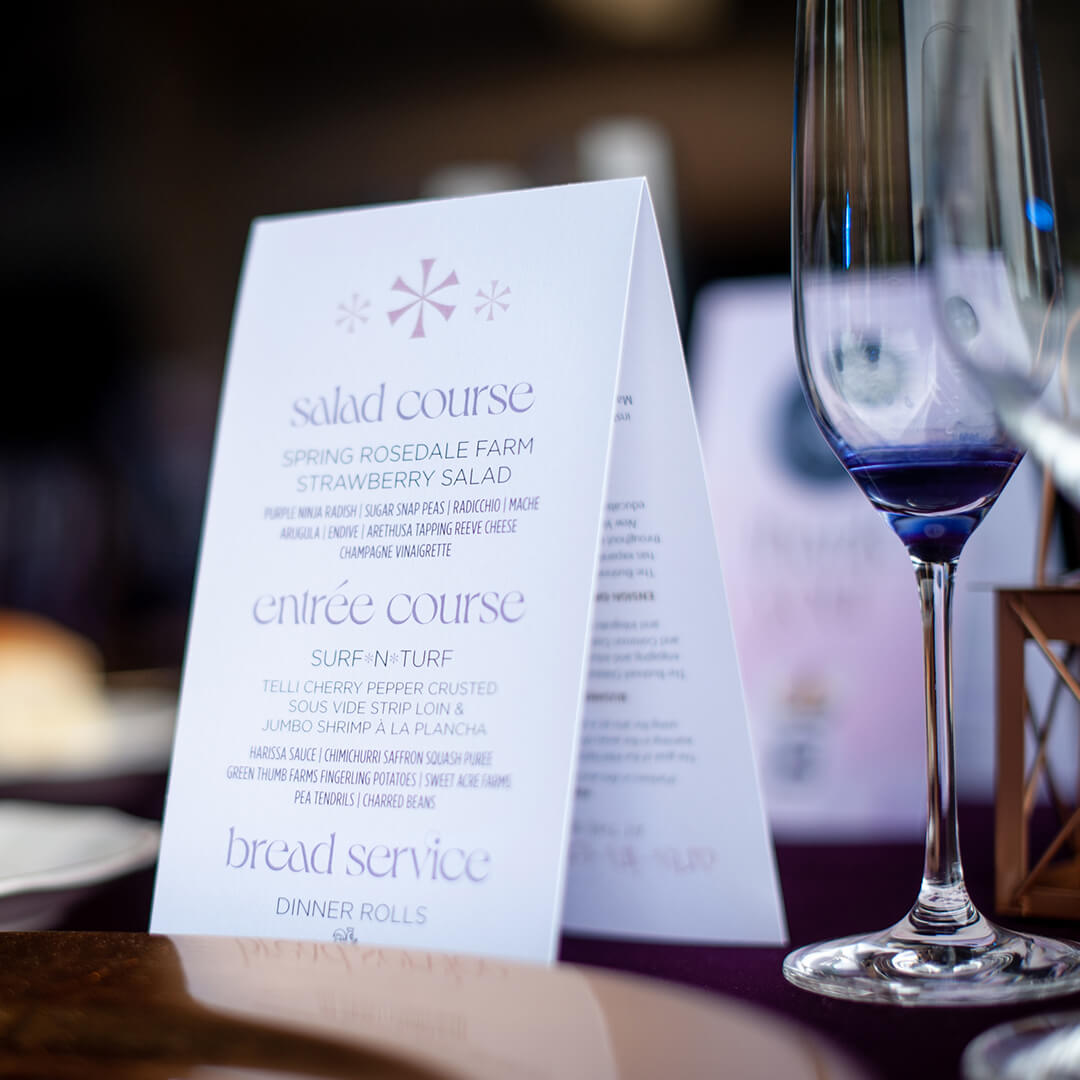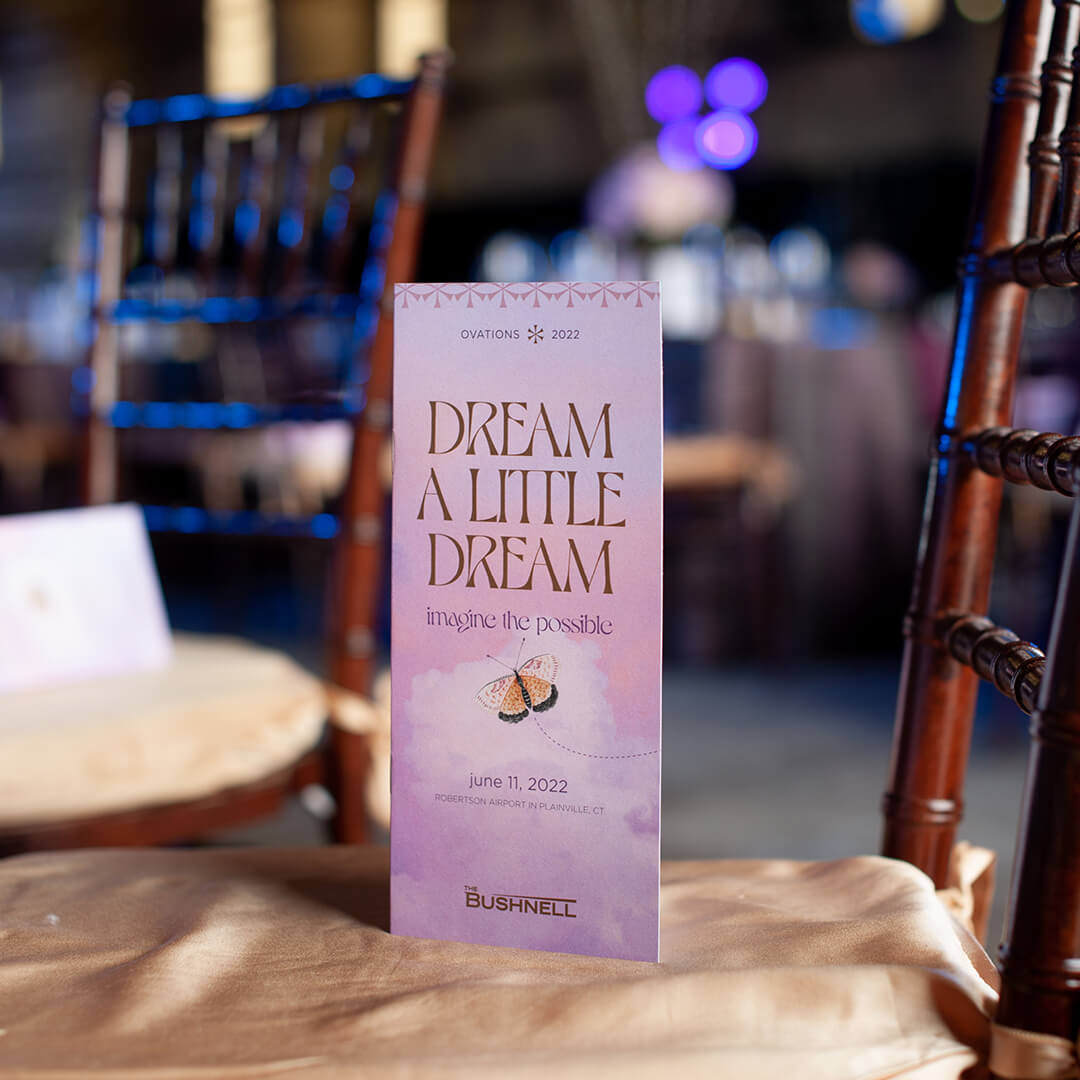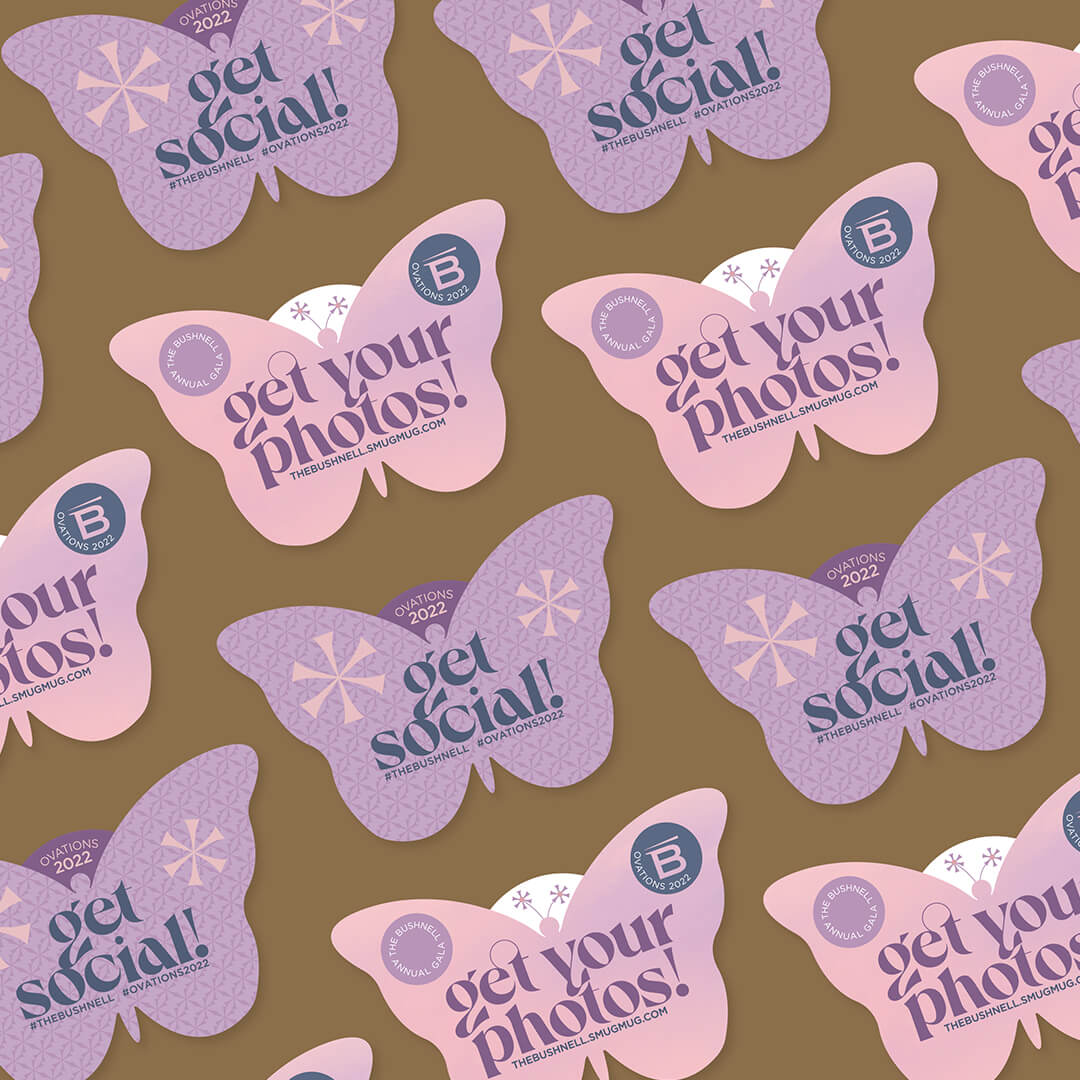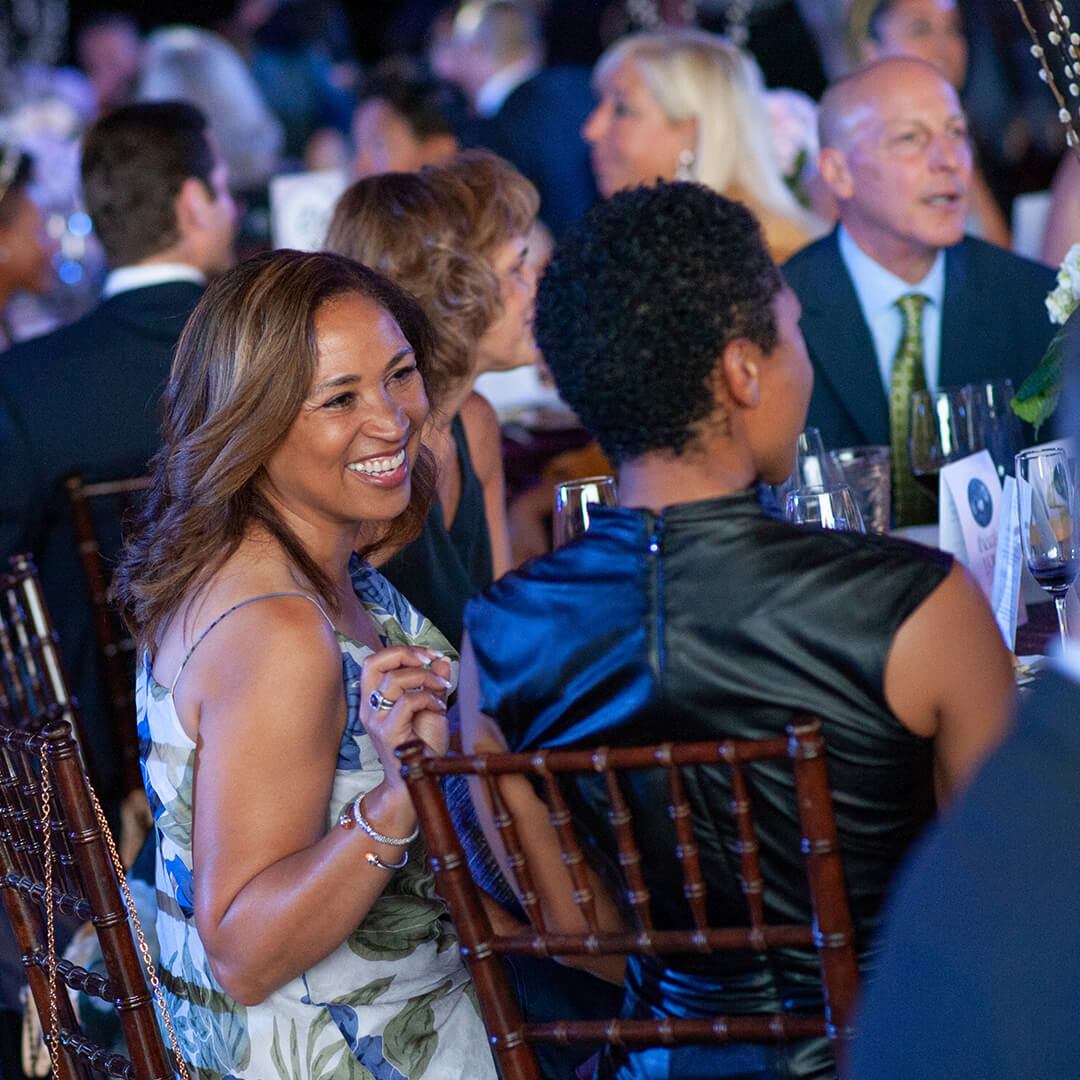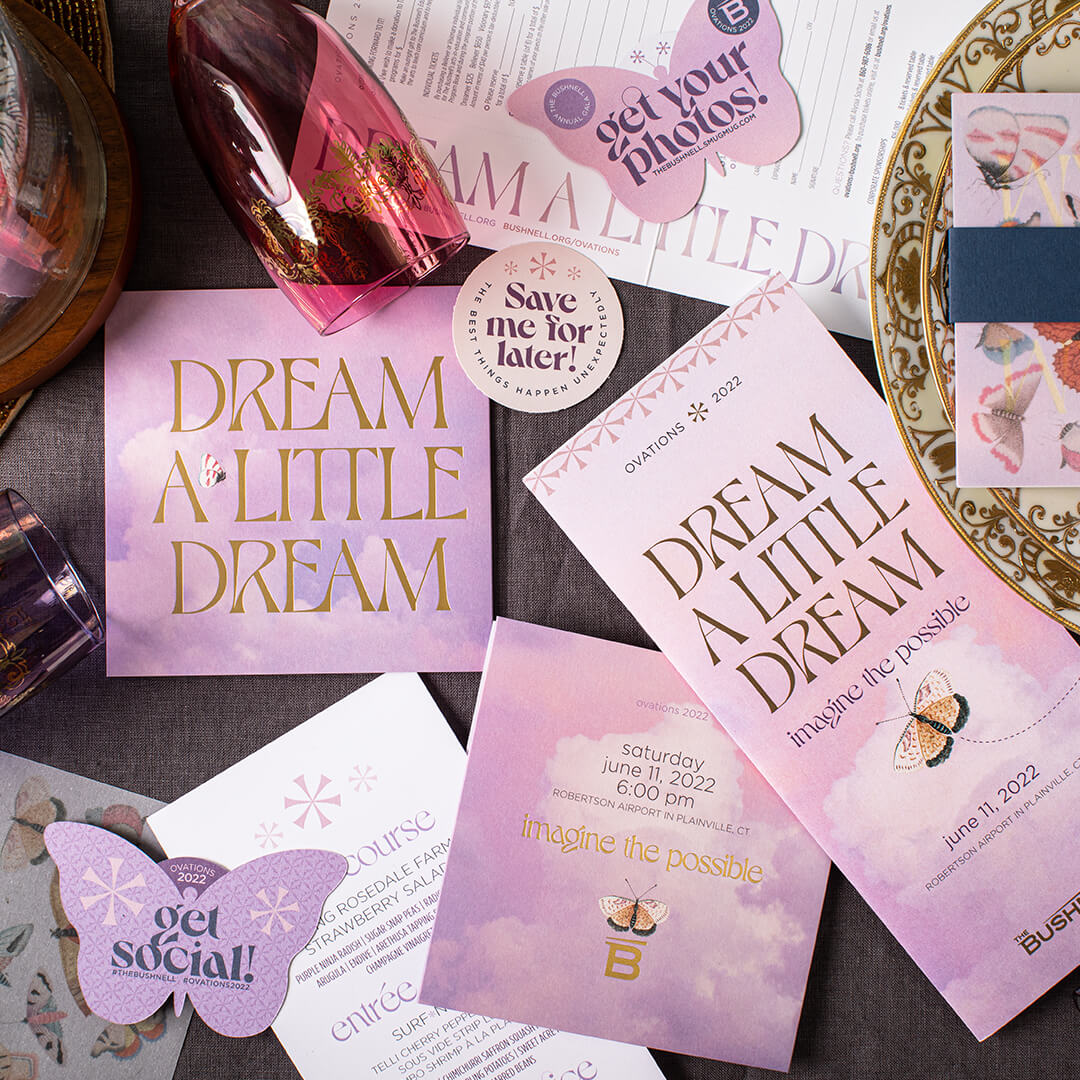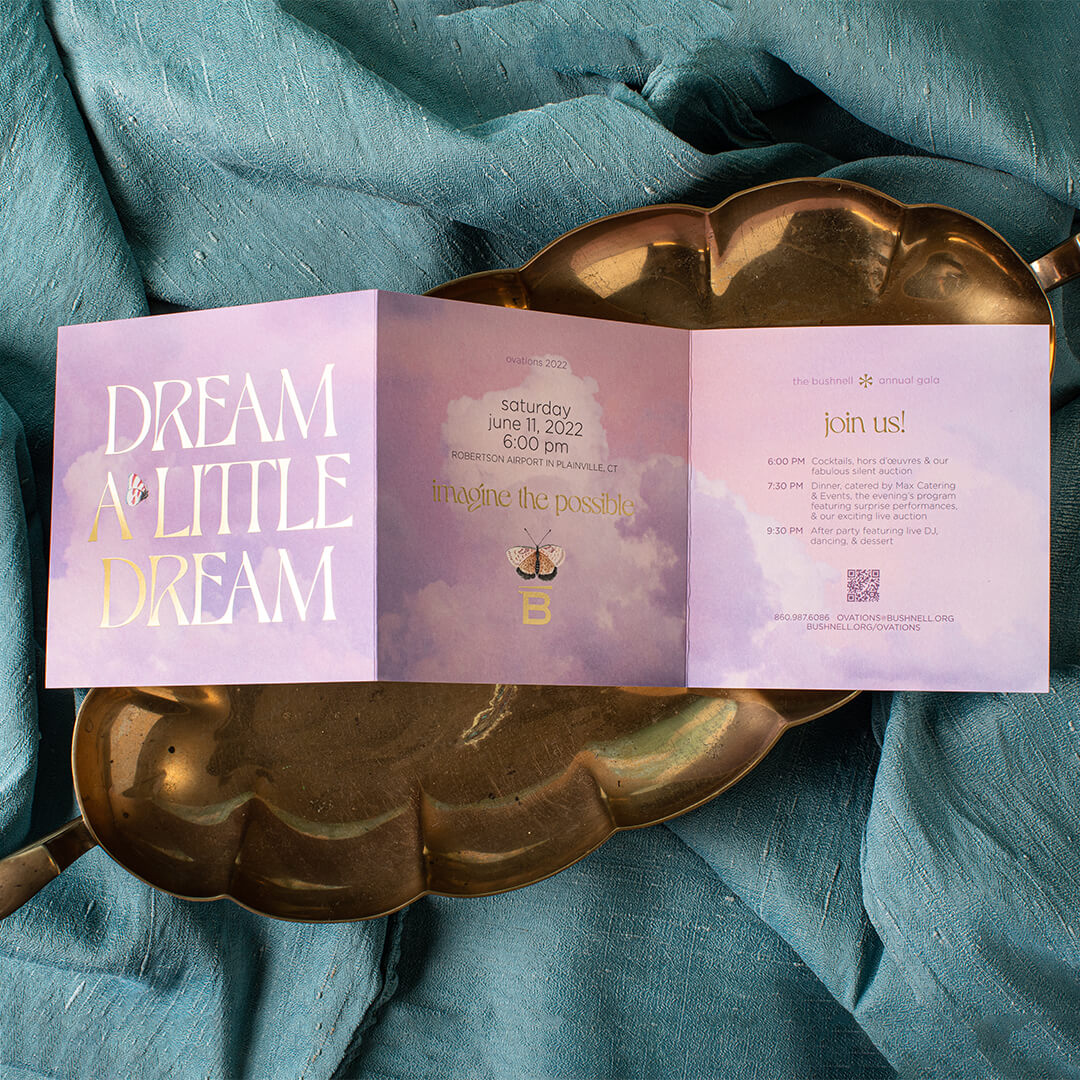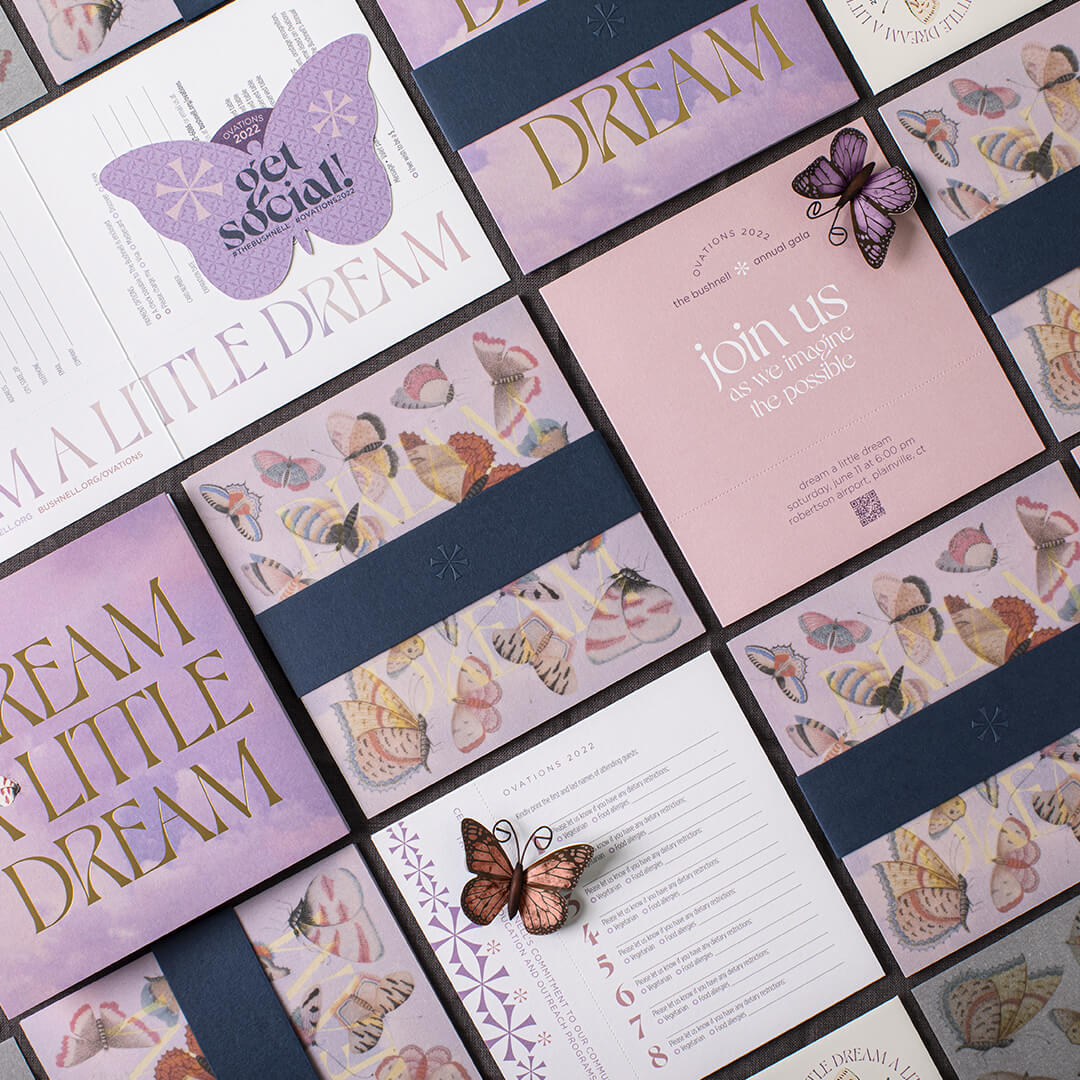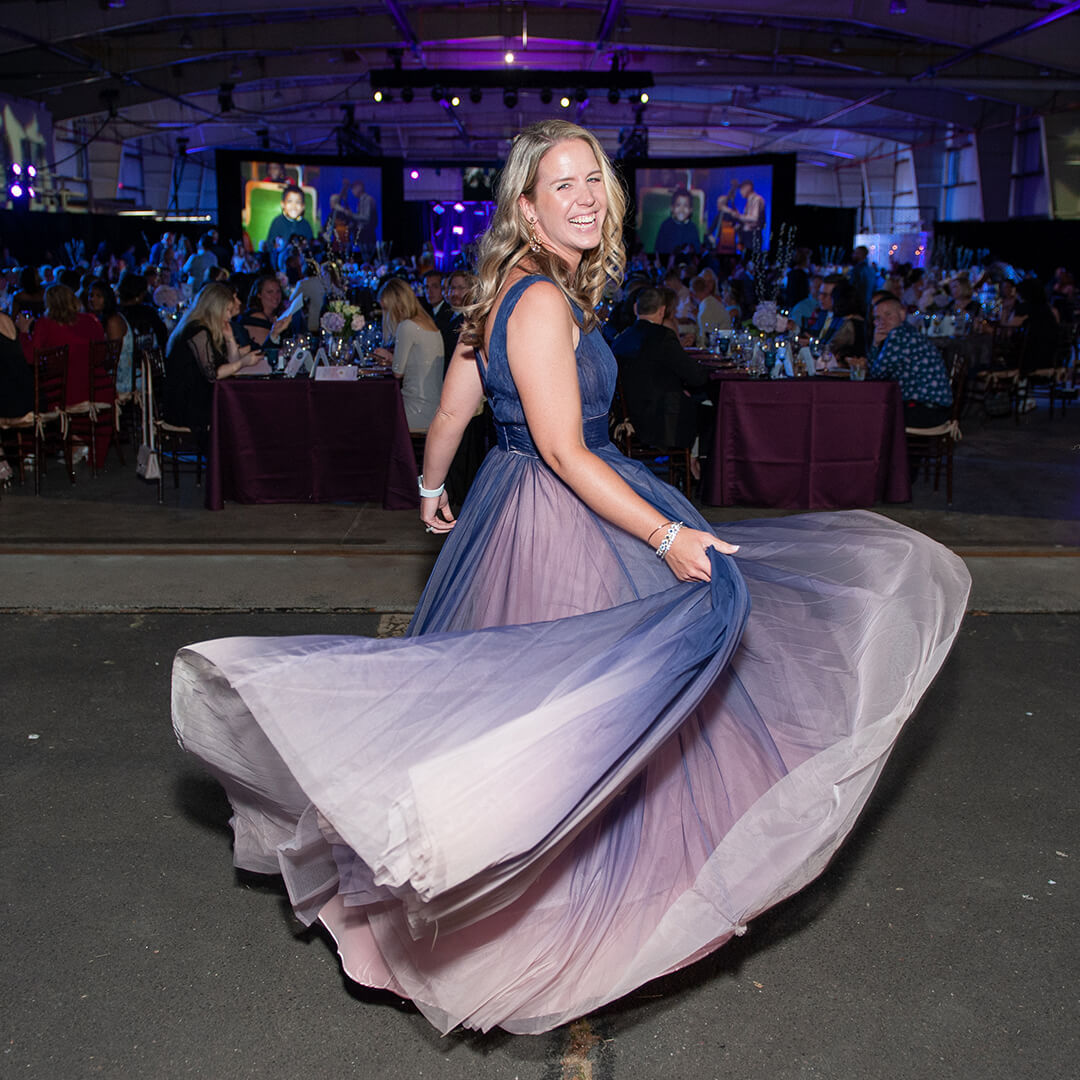 Project: Dream a Little Dream Event Branding
Client: The Bushnell Center for the Performing Arts
Role: Strategic Advisor, Art Director, Illustrator, and Designer to internal Marketing Team
This fundraising event helps support crucial arts education and enrichment programs in the local community. For the first live gala held after the pandemic had shut this performing arts center's doors, a theme of reawakening was chosen.
"Dream a Little Dream: imagine the possible" speaks to the ability of the arts to lift our spirits, to carry us through difficult times, and to provide us with something to aspire to achieve. Much like ourselves, cocooned at home during covid, the butterflies in the event branding have now emerged and are soaring upward. Our cloud-like slumber has been broken, and we are ready to make our dreams reality.
The evening event is sophisticated — but fun. The mix of elegant and contemporary typefaces and the light color palette are a breath of fresh air. Traditional print techniques of die-cutting, foil printing, and blind embossing are leveraged in a thoroughly modern manner. And the language ("get social", "the best things happen unexpectedly") is playful. The event, held in and around an airplane hangar, was a joyous evening as the heaviness of the last few years was shed and guests' spirits were able to soar into the clouds.
Art Direction
Branding
Illustration
Logo Design
Web design